>>> Connexions 2023 - Watch Live! <<<
Alternatively, paste this link into your web browser:
https://www.youtube.com/channel/UCP4Wj3U7ViTsJljMcYQC6RQ/live
Connexions 2023
Jesus said…"Come, follow me" Mark 1:17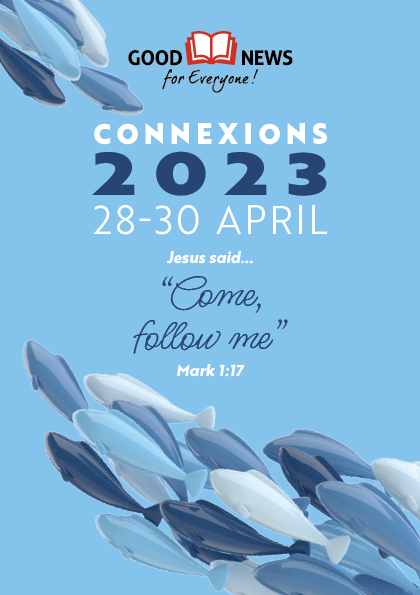 CONNEXIONS is the new name for our National Convention as we seek to connect more deeply with our God and His precious Word, with His purposes for us, with one another, with our ministry partners and with those who have yet to hear the great news of our Saviour, Jesus Christ.
Connexions 2023 will be held at the Hilton Birmingham Metropole Hotel, B40 1PP, Friday 28 April to Sunday 30 April.
** Attending Connexions 2023? ** 
Residents can check in on Friday from 3pm. Dinner will be a buffet meal and will be served at 6:00pm followed by the opening session at 7.30pm. The final session will end around 1.00pm on Sunday, followed by lunch. If you have any questions about your booking and/or any other aspect of Connexions 2023, please email connexions@goodnewsuk.com and someone will get back to you as soon as possible.
Watching Connexions 2023 Online
To access Connexions online (this will be available close to the event – 28-30 April) simply go to goodnewsuk.com/live or alternatively go to our website www.goodnewsuk.com and click on the Connexions image, 15 minutes before each session is due to begin. You will be able to send in comments/greetings during the sessions, more information on this will be shared in due course. There is no fee or application required to watch online.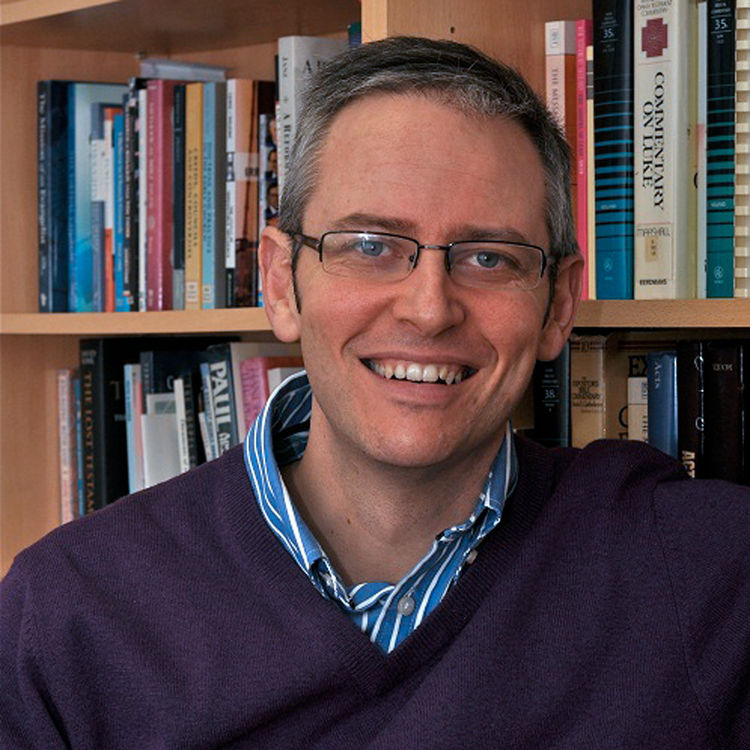 BIBLE SPEAKER – JEREMY MCQUOID
Teaching from God's Word is always a very important aspect of these events and we are delighted that Jeremy McQuoid has agreed to bring three Bible Addresses and give a presentation on the subject of prayer. Jeremy has been Teaching Pastor at Deeside Christian Fellowship Church in Aberdeen since 2004. He was born in Belfast, studied at Trinity Evangelical Divinity School in the USA, and pastored a church in Cardiff before taking up his current role.
PROGRAMME SESSIONS
During the weekend there will be several encouraging sessions, including Bible teaching, testimonies of lives transformed through reading God's Word, encouraging reports from around the country as well as internationally, and much other inspiring content.
Friday 28 April 7.30pm – 9.00pm
Saturday 29 April (morning) 9.15am – 10.45am; 11.15am – 12.40pm
Saturday 29 April (evening) 7.30pm – 9.15pm
Sunday 30 April (worship service) 9.30am – 10.45am; (closing session) 11.15am – 1.00pm
A 'countdown video' will start 15 minutes before each session is due to begin. There will be activity on Saturday afternoon for delegates who want something more than an afternoon off.