Connexions 2022
CONNEXIONS is the new name for our National Convention as we seek to connect more deeply with our God and His precious Word, with His purposes for us, with one another, with our ministry partners and with those who have yet to hear the great news of our Saviour, Jesus Christ.
BIBLE SPEAKER – ROBERT MORGAN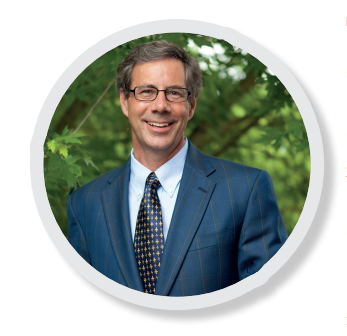 Robert J. Morgan is the teaching pastor of The Donelson Fellowship in Nashville, Tennessee, where he has served for over 40 years. He is also a best-selling writer with more than 35 books in print and approximately 5 million copies in circulation in multiple languages. Rob has appeared on numerous television and radio shows. He speaks widely at churches, conferences, schools, and corporate events.
Rob was also a homemaker and a caregiver for his late wife of 43 years, Katrina, who battled multiple sclerosis and passed away in November of 2019. He and Katrina have three daughters and sixteen grandchildren. They are co-owners of Roan Mountain Bed and Breakfast in Roan Mountain, Tennessee. In 2014, Rob was awarded an honorary Doctor of Divinity Degree from his alma mater, Columbia International University.
His hobbies include travelling, gardening, and cooking and lives in the Opryland area of Nashville, Tennessee. His ministerial experience includes working with the Billy Graham Evangelistic Association, pastoring Harris Memorial Church in Greeneville, Tennessee as well as being a frequent speaker at Christian colleges, conferences, workshops, seminars, and churches
PROGRAMME SESSIONS
During the weekend there will be several encouraging sessions, including Bible teaching, testimonies of lives transformed through reading God's Word, encouraging reports from around the country as well as internationally, and much other inspiring content.
Friday 29 April 8.00pm – 9.15pm
Saturday 30 April (morning) 9.30am – 11.00am; 11.30am – 12.30pm
Saturday 30 April (evening) 8.00pm – 9.30pm
Sunday 1 May (worship service) 9.30am – 11.00am; (closing session) 11.30am – 12.45pm
A 'countdown video' will start 15 minutes before each session is due to begin. There will be activity on Saturday afternoon for delegates who want something more than an afternoon off.
CONNEXIONS ONLINE
To access Connexions online (this will be available close the event) simply go to goodnewsuk.com/live or alternatively go to our website www.goodnewsuk.com and click on the Connexions image, 15 minutes before each session is due to begin. You will be able to send in comments/greetings during the sessions, more information on this will be shared in due course. There is no fee or application required to watch online.
ZOOM PRAYER AND FELLOWSHIP SESSIONS FOR THOSE JOINING ONLINE
Friday 29 April 9.30pm;
Saturday 30 April (morning) 8.15am;
Saturday 30 April (evening) 9.30pm;
Sunday 1 May – no Zoom but join the worship service at 9.30am.