Connexions 2022
Have these last two 'pandemic' years left you feeling a little disconnected from our Association? Do you long for that sense of true close fellowship, of being in a room with a great number of voices singing praises to our great God or praying with others, all with the same purpose in mind? Perhaps it is just chatting with others over a coffee - or even an ice cream that you miss the most!
CONNEXIONS is the new name for our National Convention as we seek to connect more deeply with our God and His precious Word, with His purposes for us, with one another, with our ministry partners and with those who have yet to hear the great news of our Saviour, Jesus Christ. We will be seeking to deliver the very best experience for those who join us for CONNEXIONS at the Hilton Birmingham Metropole Hotel and for those who take part online.
CONNEXIONS will be relaxed and informal. A shorter weekend, ending at Sunday lunchtime, and there will be more time for relaxation, to enjoy the hotel facilities and to avoid any sense of an overpacked programme. Some meals will be provided in a more relaxed, buffet format.
The well known and gifted Bible teacher, Robert Morgan, will bring us God's Word, including a session on 'The Christian's approach to suffering'. Programme content will be wide and varied, continuing in the shorter format style which was so appreciated at the 2021 'Online only' event. Our desire is to make all content relevant, encouraging, and practical. There will be far more relaxed opportunities for 'in-person' fellowship and the sharing of ideas, so please do make the extra effort to come along to Birmingham in person! If you can't make it, please ensure you join online.
CONNEXIONS is open to members, Friends, church leaders and other supporters and I want to extend a very warm invitation to you all to come together for a weekend of great fellowship, blessing and encouragement; 29 April to 1 May 2022.
BIBLE SPEAKER – ROBERT MORGAN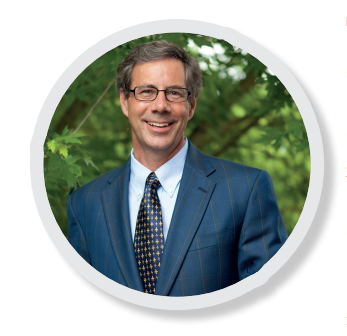 Robert J. Morgan is the teaching pastor of The Donelson Fellowship in Nashville, Tennessee, where he has served for over 40 years. He is also a best-selling writer with more than 35 books in print and approximately 5 million copies in circulation in multiple languages. Rob has appeared on numerous television and radio shows. He speaks widely at churches, conferences, schools, and corporate events.
Rob was also a homemaker and a caregiver for his late wife of 43 years, Katrina, who battled multiple sclerosis and passed away in November of 2019. He and Katrina have three daughters and sixteen grandchildren. They are co-owners of Roan Mountain Bed and Breakfast in Roan Mountain, Tennessee. In 2014, Rob was awarded an honorary Doctor of Divinity Degree from his alma mater, Columbia International University.
His hobbies include travelling, gardening, and cooking and lives in the Opryland area of Nashville, Tennessee. His ministerial experience includes working with the Billy Graham Evangelistic Association, pastoring Harris Memorial Church in Greeneville, Tennessee as well as being a frequent speaker at Christian colleges, conferences, workshops, seminars, and churches
PROGRAMME SESSIONS
During the weekend there will be several encouraging sessions, including Bible teaching, testimonies of lives transformed through reading God's Word, encouraging reports from around the country as well as internationally, and much other inspiring content.
Friday 29 April 8.00pm – 9.15pm
Saturday 30 April (morning) 9.30am – 11.00am; 11.30am – 12.30pm
Saturday 30 April (evening) 8.00pm – 9.30pm
Sunday 1 May (worship service) 9.30am – 11.00am; (closing session) 11.30am – 12.45pm
A 'countdown video' will start 15 minutes before each session is due to begin. There will be activity on Saturday afternoon for delegates who want something more than an afternoon off.
CONNEXIONS ONLINE
To access Connexions online simply go to goodnewsuk.com/live or alternatively go to our website www.goodnewsuk.com and click on the Connexions image, 15 minutes before each session is due to begin. You will be able to send in comments/greetings during the sessions, more information on this will be shared in due course.
 
ZOOM PRAYER AND FELLOWSHIP SESSIONS FOR THOSE JOINING ONLINE
Friday 29 April 9.30pm;
Saturday 30 April (morning) 8.15am;
Saturday 30 April (evening) 9.30pm;
Sunday 1 May – no Zoom but join the worship service at 9.30am.
Each Zoom session will last no longer than one hour. To register for a Zoom session simply get in touch through the Contact Page indicating which sessions you want to join, and you will be sent Zoom login details nearer the time. To give as much time as possible for organising the sessions, please register no later than Monday 28 February 2022. You can register for as many Zoom sessions as you want.
 
YOUNG PEOPLE'S WORK
We have special sessions for our younger future members.
If you want to find out more about CONNEXIONS, please get in touch. 
Download the Connexions 2022 Promotional