Get a free Bible!
We provide and place free Bibles all across the UK. If you are a UK resident and would like to order a free Bible please complete the form below and we will send you a copy of our free Bible which includes The New Testament, Psalms and Proverbs.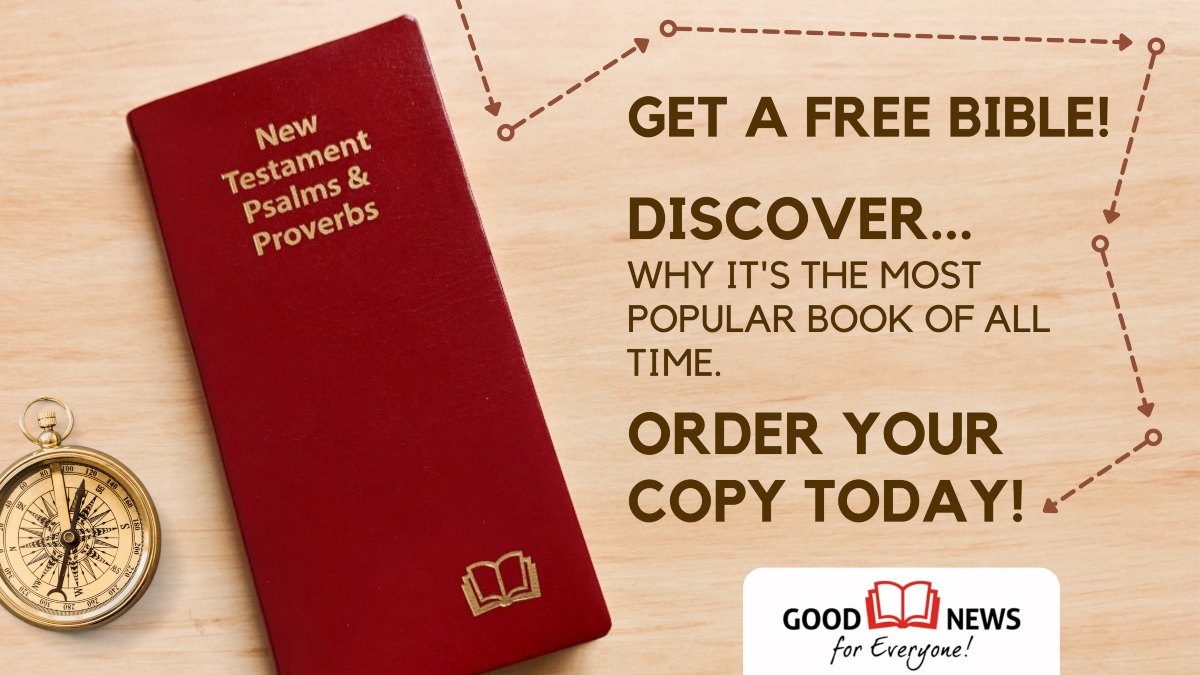 Every year we provide this free Bible service. Our free Bible (as shown in the images) consists of the New Testament with Psalms & Proverbs (from the Old Testament). To get your Bible simply complete the form below.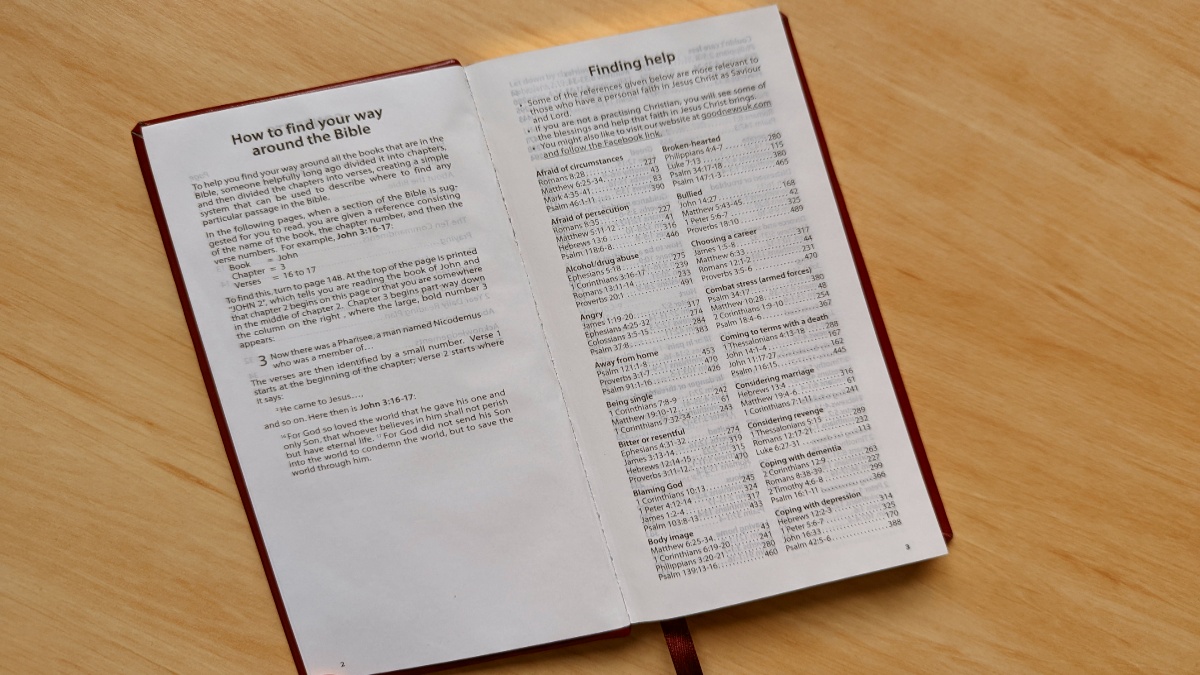 Our free Bible comes with a Finding Help section and how to find your way around the Bible.