Richard received a Testament at school
"We thank the Lord for the small Bible given out at school.
In 2001, I was working at the then Midland Bank; I was in the office when a colleague came in saying that the twin towers had come down.  My initial thoughts were one of shock and amazement that people would actually do something like that.
I rushed home and watched the footage on the TV as I'm sure we all did, but I realised that it was a spiritual battle that we were all involved in.
This I believe was the starting point to my spiritual journey.
I had always believed in God, if asked I would have said that yes, I believed, but I was not born again.  I had lived a sinful life in the world for 37 years and had no relationship with the Saviour.
Then three things happened to me in close proximity.
Firstly, as a family we had gone to York for a short weekend break.  This however was a very difficult time for me as I became very convicted of my sin.  The Holy Spirit had brought conviction into my heart, and I was reminded of past sins, and the way I have lived apart from God.
I returned home very unsettled, knowing I had to search for forgiveness.  At that time, Christian TV had just really started to be broadcast.  I realise that it's very much a mixture of good and poor teaching, but as I listened to a Pastor explain and talk about Jesus I knew I believed.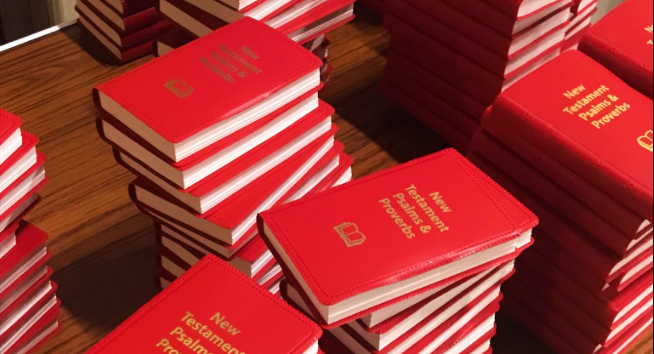 We had always kept a small Bible that was given to Karen, my wife, in the kitchen drawer.  I began to read the pages and it helped me understand.  This Bible would have been given to all pupils at Stanley High School, during religious education lessons.  This would have been in the mid to late 70's.
My wife Karen, gave her life to the Lord approximately six months after myself, praise God!
How thankful we are, for God's grace, the conviction of sin, the Bible the Word of God.  How grateful we are to Jesus that He came to shed His blood and die for us.
Please be encouraged in your work that God's Word does not return to Him void."
Pastor Richard Hardy (Birkdale Bible Fellowship).