Exhibiting at Big Church Day Out
GOOD NEWS for Everyone! had a stand in the Exhibitors area at Big Church Day Out (BCDO) this month. Over 30,000 people regularly attend Big Church Day Out from across the UK and beyond.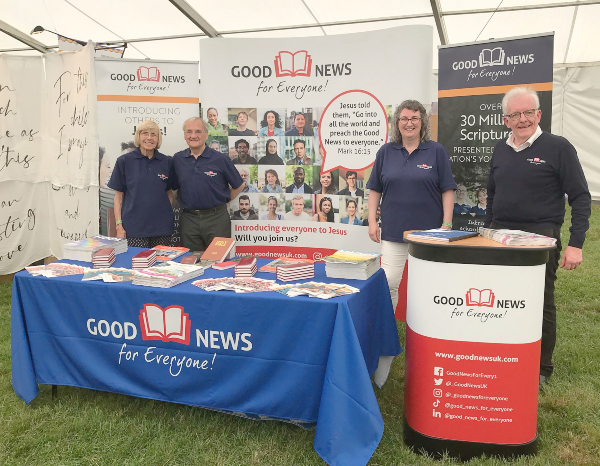 Duncan Harvey from National Office and his wife Elaine were greatly encouraged and supported by Brian & Sheila Dyer from the Worthing Branch.
- 600 Leaflets and 676 HOPE Magazines were given out to those who attended
- 200 Testaments were placed with many people who have not yet come to faith
- A few people shared Testimonies with us of how they or others they know had come to faith through reading a Scripture that one of our members had placed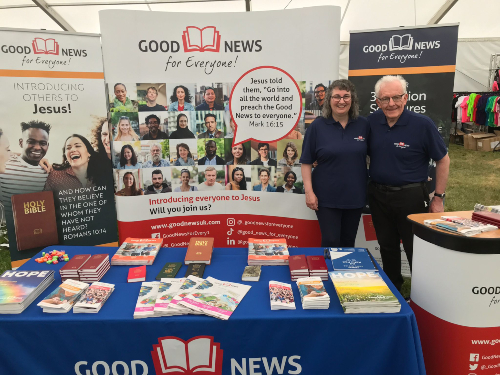 We received much interest in membership and were asked if we could come and speak at churches to share what the Lord is doing through the ministry which again was most encouraging. All in all a very good couple of days. We now pray that fruit will follow to the glory of our risen Lord.
- Duncan Harvey, Membership Recruitment at GOOD NEWS for Everyone!