Just the opportunity that I'd 'bin' waiting for!
Bibles for Key Workers by Chris Axelby of Doncaster Branch
I don't know if you are like me, but I am scared sometimes of offering a Testament to people?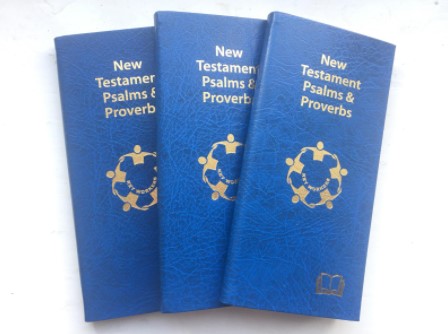 Just a few weeks ago after I had received a box of Key Worker Testaments (KWTs). I was aware that the binmen were working up our street. This was an opportunity to thank these Key Workers who had worked so tirelessly throughout Coronavirus times.
A quick prayer and with 8 Key Worker Testaments in hand I rushed out into the road. One binman politely ushered me on as he returned a bin to the pavement.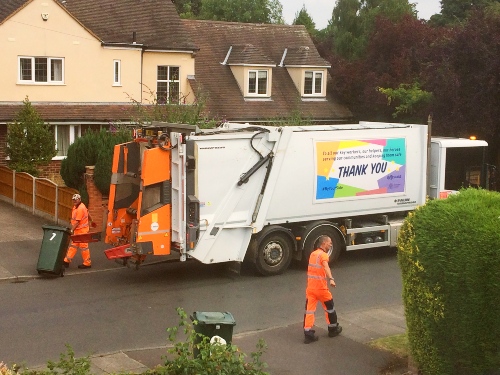 I thanked them for working as Key Workers through this challenging time and tell them that I really appreciate the work they continue to do. Then his colleague came across the street and asked for a copy too. As a consequence the driver also gladly accepted the 6 remaining KWTs and said he would put some in the office when he returned to the depot. 
The following week the recycling guys were also happy to accept the KWTs too. Please pray for your local binmen during this time and think of ways how you could say thank you to them.
If you are interested in becoming a Member (like Chris) and passionate to share the Word of God (such as KWTs, Bibles and HOPE magazines) do visit our Membership page or contact us to know more.