Connexions 2022 returns after two-year hiatus
Over 330 delegates from numerous countries attended Connexions 2022 over the weekend of April 29 to May 1 at the Hilton Metropole Hotel in Birmingham, West Midlands. It marked a significant milestone this year, with everyone meeting together again after the two-year hiatus due to the Covid-19 pandemic. It was also significant as it was the first meeting under the new name of GOOD NEWS for Everyone!.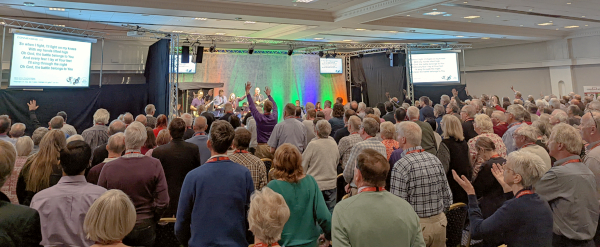 In a speech introducing Connexions, GOOD NEWS for Everyone! president, Bill Thomas, said: "I want to add my word of welcome to everybody here and at home and especially our international visitors from other countries.
"I think this year we have a more international convention than ever before. International connections are being made here and we thank God for that.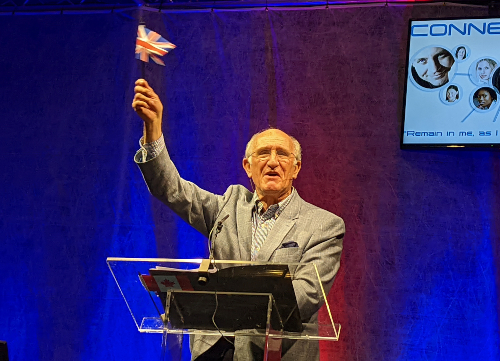 "We welcome our guests from Canada, Sweden, Iceland, Germany, Serbia, India, Iran, the USA and the UK. All these nations are here celebrating and it's so exciting. We speak different languages to each other, we're miles away but we're all one in the Lord, Jesus Christ, which is what this convention is all about."
Across the weekend, multiple sessions were held sharing Bible teaching, testimonies of lives transformed through reading God's Word supplied by GOOD NEWS for Everyone!, encouraging reports from around the country and internationally, and other inspiring content.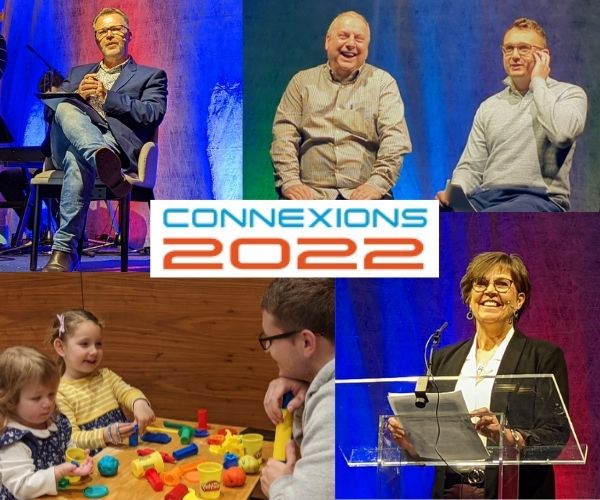 One of the keynote speakers to appear at Connexions 2022 was Robert J. Morgan, the teaching pastor of The Donelson Fellowship in Nashville, Tennessee, where he has served for over 40 years.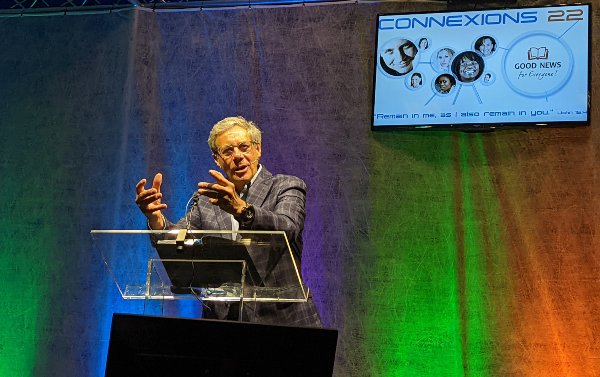 Morgan is a published and best-selling author with over 35 books written and approximately five million copies in circulation in multiple languages. He is also a seasoned public speaker having appeared on television and radio, as well as having spoken at churches, conferences, schools and corporate events.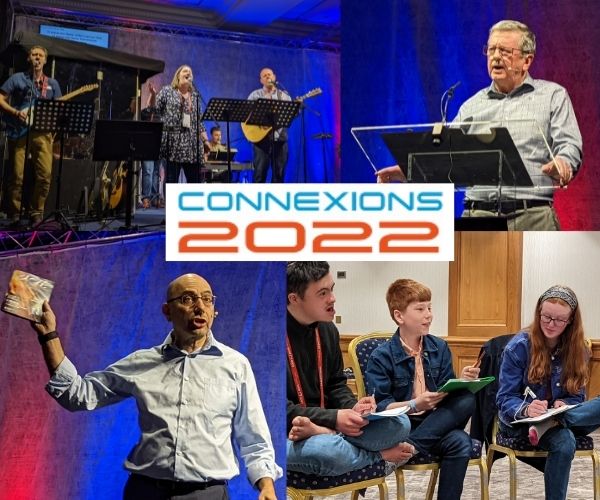 Other notable guest speakers included Giorgio Gori, the Vice-President of International Growth at our partners  ShareWord Global; Catherine Erbetta, Ladies' President of GOOD NEWS for Everyone!; and Lat Blaylock from National Association of Teachers of Religious Education [NATRE], who presented on connecting with schools post-Covid, NATRE's longstanding relationship with the iconic 'little red Bible' and new resources including the Discover Magazine.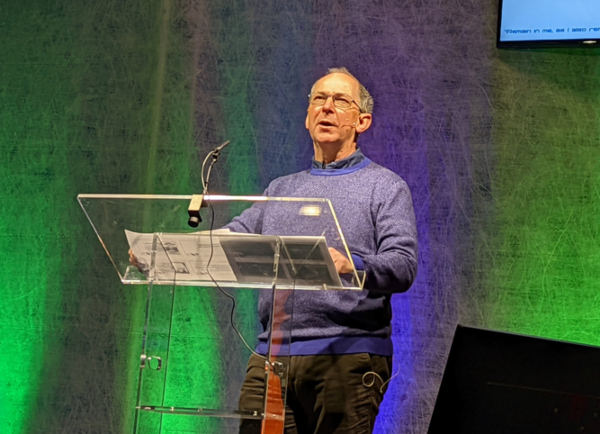 Lat Blaylock highlighted some of the upcoming opportunities for Scripture to be shared in the 20,000-plus primary schools in the UK, saying: "I'm delighted with the way in which a new initiative has been taken to put Scripture into the hands of children between the ages of seven and 11.
"We have created this Bible exploration magazine called Discover. It includes 90 pages or so of Scripture extracts aim in a style friendly to seven-to-11-year-olds, as well as quiz questions, thought provokers and spaces for children to write their own notes.
"The magazine is available for classroom use as well as individual use for children to take home and have their own copy to show parents and siblings. It is a completely new way of sharing Scripture in the primary school setting."
The development of the ministry in Eastern Europe continues to grow with our National Office staff members Zeljko Popovic and Dragan Koncarevic completing their tour of visiting the UK with a presentation at Connexions.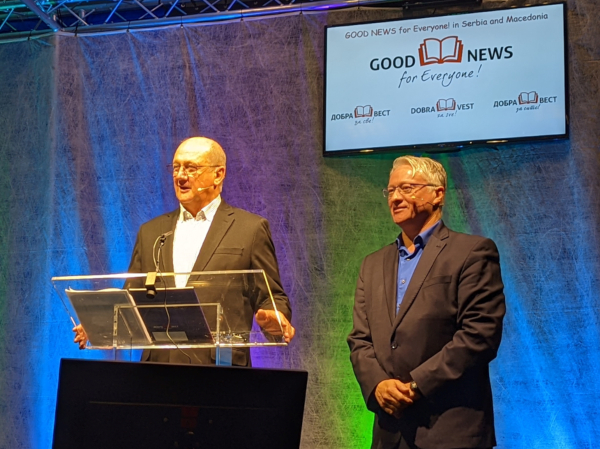 There were times of prayer set aside for the situation in Ukraine, with our partnership with Mission Eurasia showcased during the weekend, detailing how we are working in tandem to help civilians affected by the crisis.
To watch Connexions '22 all of the recordings are available now on our YouTube channel.